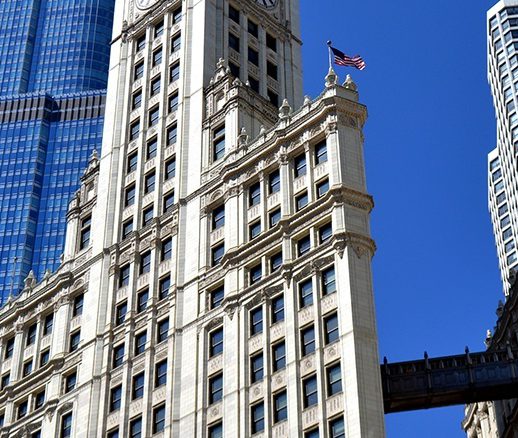 Chicago, IL:   Incubator LLC, a digital tech development company based in downtown Chicago, announces a $3 million angel investment fund for local "business to business" digital technology startups available through its "Incubator Holdings LLC" affiliate.
"With the recent tightening in the credit and financial markets, we wanted to do our part to help other tech companies in Chicago keep going," said Holly Urban, CEO and co-founder of Incubator LLC ("Incubator").
Incubator has been creating digital business-process solutions in the Chicago Loop since early 2016. Over the years, the company has successfully launched several affiliated businesses, including RudiCoder serving the international food logistics industry, EffortlessLegal serving the legal industry, and Konfirmi serving the online ID verification space, among others.
"This $3 million investment fund is the latest step in Incubator's journey," said Urban.
Incubator specializes in filling gaps in startup founding teams. "We've found that startups often have a core founder or group of founders who might be great for example at coding or executive leadership, but they need lower-level developers for the day-to-day work, or marketing and communications specialists to bring their innovation to market," said Ralph Wutscher, Chief Legal Officer and fellow co-founder of Incubator.
"Our unique approach is often inviting to startup founders," Urban added. According to the Incubator website, the company earns equity ownership in development projects brought to them by their customers, and prides itself in its ability "to operate in a lean environment, with a strong focus on efficiency, without compromising quality."
The company is most interested in and experienced with digital solutions in the legal, food, and logistics industries, and especially in the Chicago area. Founders should apply by first contacting Incubator through its website.
The company notes that applicant founders will be asked to provide a business plan, resumes (CVs) for all founders, information about any existing funds already raised, along with their pitch deck. Existing businesses will also be asked for profit and loss statements, capitalization table, projected expenses and revenues, user acquisition strategy including customer acquisition cost and customer lifetime value, along with any trademark registrations and penetration test or information security audit documentation, as may be available. Naturally, all submissions will be subject to non-disclosure and confidentiality agreements.
Funding is available through "Incubator Holdings LLC", a Delaware limited liability company owned and managed by Urban and Wutscher, as well as through other third-party sources.
This latest $3.2 Million round with Incubator Holdings LLC was fully funded in December of 2020 by Urban and Wutscher, replacing their prior individual funding commitments. Incubator Holdings LLC will continue the funding of new and ongoing "early stage" or "angel" investments.
Incubator Holdings LLC participates in large funding rounds, and issues new funding commitments in which Incubator functions as a separate operating company.
"We will consider joining participatory rounds with other angel and venture capital investors," said Urban. "However, most often we are asked to consider pre-revenue investments in B2B digital startups," she added.