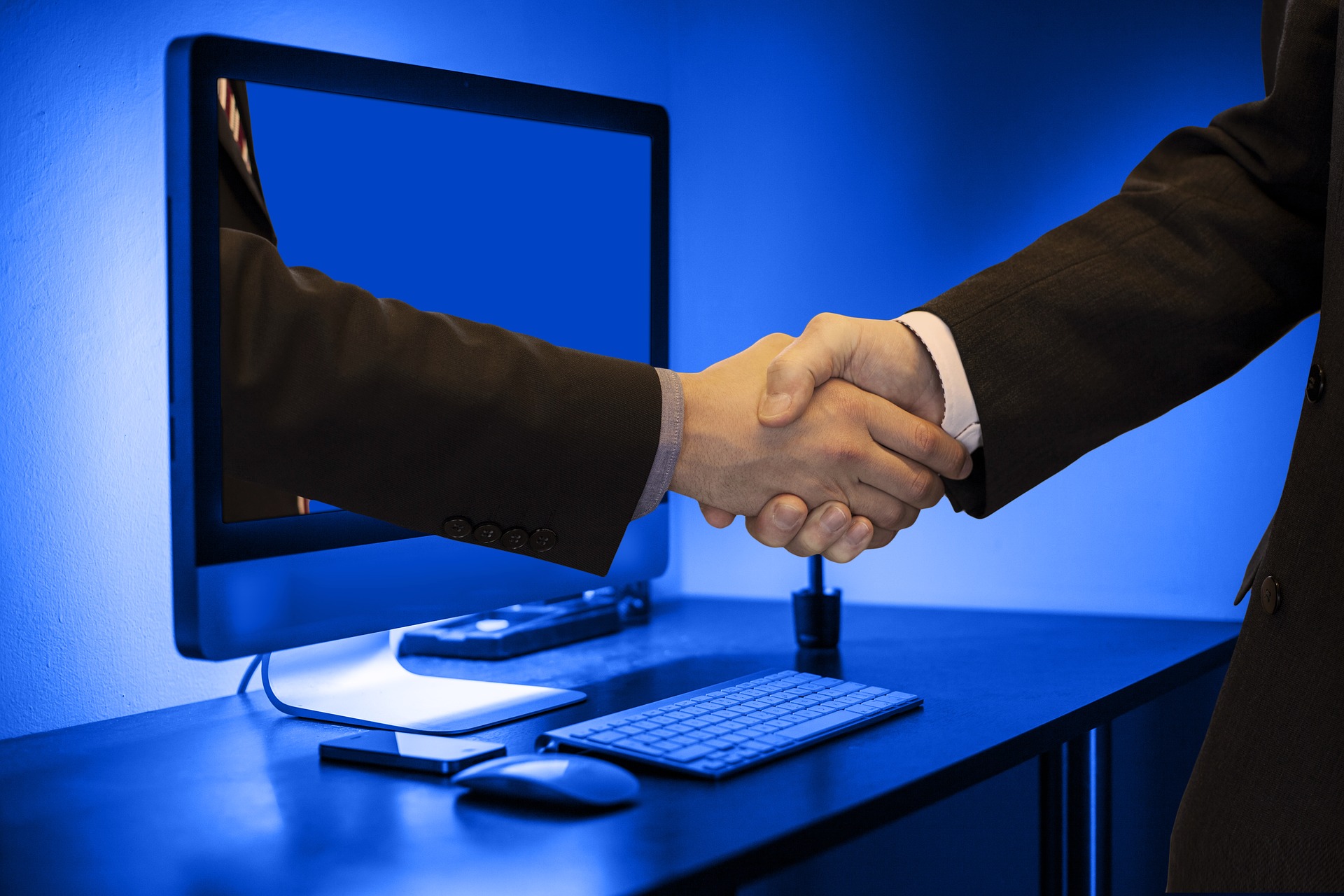 Businesses in general cannot function without the trust of their customers. Customers will not trust a company that doesn't keep them safe in the capacity in which they interact.
This is especially true for many "digital economy" and similar online businesses.
Whether the online business matches buyers and vendors (such as ridesharing, home sharing, contractor finders, freelancer finders, or the like), or matches like-minded people together (such as dating apps, travel buddy apps, or the like), establishing trust between parties is a major issue.
Online businesses that have risks of fraud, identity theft, or impersonation among their customer base need to be able to protect their customers from those with nefarious intentions.
Keep a Positive User Experience
Identifying users is certainly not something that every online business needs to do.
Some new users don't want to be bothered with the text or other code transmission mechanisms necessary for two-factor authentication or "2FA". Other users may not want to share the information necessary for knowledge based authentication or "KBA".  Still other users will not want to provide their driver's license or passport to prove their identity.
Potential customers often have a lot of choices when it comes to online businesses.  Something as simple as an unnecessary step in the onboarding process can be enough to drive them into the arms of a competitor.
Nevertheless, the business models of some types of online businesses involve significant potential for fraud, impersonation, or identity theft that could interfere with legitimate and intended users.
In addition, each "bad actor" creates reputational harm that could prove damaging to the company.  Unchecked fraud that becomes frequent could even overwhelm the viability of the business model itself.

Establish Trust When it is a Necessary Part of The Business Model
Potential threats to an online business or customer-base can take many different forms depending on the industry.
Online businesses should review their business model for potential fraud, impersonation, and identity theft risks.  If such risks exist, the business would be well served to make sure that all relevant users are who they say they are.
For example, the entire model of ridesharing is predicated on the fact that anyone with a suitable vehicle can make money giving rides to strangers.  Because of the danger inherent in the fact that drivers with horrible driving records or even criminal intentions might falsely claim they are suitable, it is especially important that the app itself check the identity of its drivers and obtain background checks.
For this reason, the major ridesharing app companies – Uber and Lyft – both obtain background checks for all of their drivers.
However, many other types of businesses have issues similar to Uber and Lyft, but are not verifying identification or conducting background checks.
For example, according to a recent investigation, the larger dating apps do not conduct background checks on their customers, and most do not even have any identity verification method in place.  According to the results of the investigation, even those that do are simply using Facebook or LinkedIn to verify identity.
But Facebook and LinkedIn focus on eliminating bots and other fraudulent means of creating an account – they do not claim to actually ID their users.
Similarly, job seekers are constantly at risk of identity attacks. Fake job postings will ask for personal information knowing job seekers are in a somewhat vulnerable position and may be more accommodating as they are trying to put their best foot forward.
Moreover, most resumes contain a fair amount of a job seeker's personal information. That is why sites designed to help connect job seekers with hiring employers should work hard to keep fake postings off of their sites.
Nevertheless, most job sites do not check the identity of supposed employers, or to make sure that they are legitimate companies.
The same is true in reverse.
Legitimate employers routinely use job sites to help with their recruiting and staffing efforts. However, many popular job sites only require a functional email address in order for a purported employee to post "their" resume, and do not do anything more to verify who the purported employee actually is.
In addition to job sites, many online businesses offer to connect people with contractors or freelancers for various purposes.
A simple internet search of these contractor or freelancer companies often reveals dozens of horror stories involving contractors or freelancers claiming to be someone who they are not (i.e., identity fraud), or instances of the actual contactor freelancer "subcontracting" the work to a different and cheaper person who does not have the advertised skill set or qualifications (i.e., impersonation).
The same is true of food delivery services. Every time a customer has food delivered to their home, that's another stranger that knows where they live.  Delivery services should also ensure that their contractors can be trusted,
Leveraging Technology
For certain business models, the only way to maintain a trusted and safe platform is to sufficiently vet users as they are onboarded.
But the level of vetting should be tailored to the needs of the business.
Heightened verification for onboarding new users may be overkill, and too frustrating for users in light of the level of risk involved.
In other words, even if an online business has significant potential fraud and identity theft risks, and verification of users is therefore priority, the user's experience must also still be a concern.
Security is a major part of maintaining trust, but having a system that customers feel comfortable using can be as important for acquisition and retention. You don't want to drive customers away right out of the gate.
The question becomes, how can businesses build trust from their customer base, while maintaining appropriate levels of verification, and still providing a smooth and efficient user experience?
The answer is by using a customer verification system that is versatile, and can easily accommodate different use cases, even within the same online business, and even within the same website or app.
One such customer verification system is Konfirmi.
Konfirmi allows businesses to easily verify their customer's or user's information, including:
–  Name
–  Mailing address
–  Home address
–  Phone number
–  Email
–  Photo IDs, such as driver's licenses or passports
in any app, user sign up or registration page, e-commerce store, contact form or survey, or other web-facing system.
The app does this by allowing businesses to choose from a number of different types of verification methods, such as:
Two-factor authentication or "2FA"
Knowledge-based authentication or "KBA"
Photo selfies, including photos of the customer holding up their ID
Video selfies, including videos of the customer holding up their ID
With Konfirmi, a business could use any one of these verification methods by itself.  Selecting only a single verification method makes for an easy and quick user experience in onboarding.
Alternatively, various verifications methods can be combined together for greater assurance, when heightened risk factors are present.
Or, a business could use one type of verification method in one part of its app or website, but also use other combined verification methods in other parts of the same app or website.
The Konfirmi app is available "out of the box", and can be set up in under five minutes.  For more tailored needs, the app is also available in custom, white-label, and on-prem implementations.
Conclusion
In an age where users are becoming wearier of data breaches, impersonation, and identity theft, and are acutely aware of the reputation of a business, trust is a valuable resource.
At the same time, businesses must be careful not to drive away new users in their pursuit of security.
Finding the right balance is the only successful way forward. This entails making appropriate use of technologies available to streamline the user experience, while also protecting other users and the business' reputation.