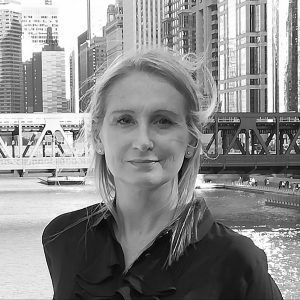 Chicago: Incubator LLC is proud to announce that CEO and Chief Human Resources Officer—Holly Urban, MBA, GPHR, SPHR—recently earned the Global Professional in Human Resources (GPHR) certification offered by the HR Certification Institute (HRCI). The GPHR demonstrates knowledge and expertise in global HR strategy and responsibilities that strengthen organizational global growth.
"Lifelong learning is critical for entrepreneurial success," said Urban. "There is no way anyone can know everything, but one can search for answers. The world and business are constantly changing, and being open and striving for knowledge are the only ways an entrepreneur can successfully continue on his or her path."
The GPHR exam covers five functional areas of global HR knowledge: Strategic HR Management, Global Talent Acquisition and Mobility, Global Compensation and Benefits, Talent and Organizational Development, and Workforce Relations and Risk Management. Candidates must also have a thorough understanding of HR laws and regulations.
"All professionals, including entrepreneurs, should always continue to learn, whether by reading, taking classes, going to seminars, or earning professional certifications," Urban said. "But learning can also come in non-conventional forms: travel (one of the best teachers!), talking to people unlike yourself, or even going through life challenges. The key is awareness, being open, and having a desire to improve yourself."
According to the HRCI, as of January 2018, the GPHR has a pass rate of 66%, and there are only 1,727 GPHR credential holders. For more information about the GPHR designation, visit HRCI.
GPHR® is a registered trademark of HR Certification Institute.
Incubator LLC: At Incubator LLC, we are ALWAYS INNOVATING. We move from ideation, to design, to development, to implementation, and to market — quickly and efficiently for all ventures we take on. The Incubator LLC logo, as well as all of the project names and logos, are all trademarks owned by INCUBATOR LLC and its affiliates.