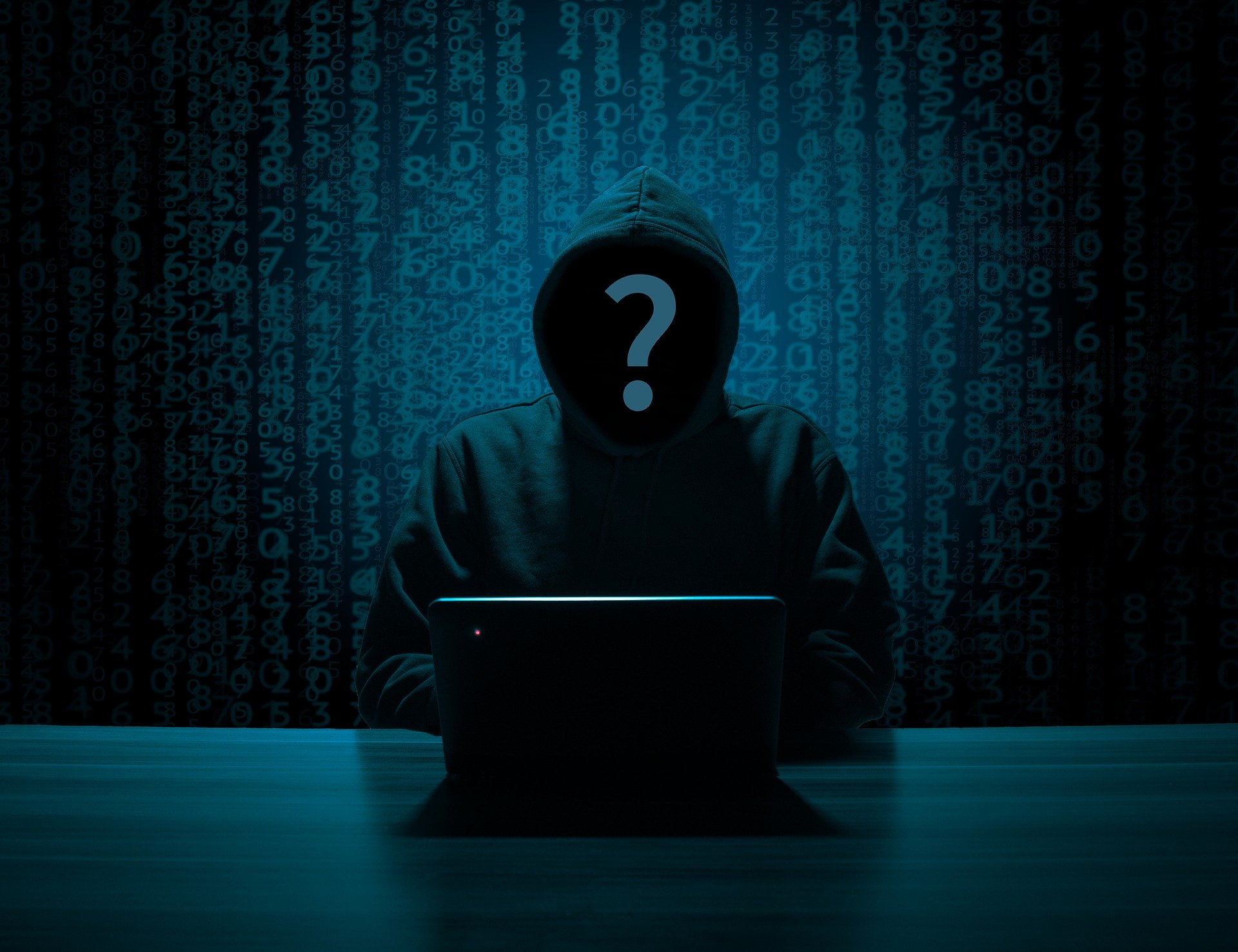 The internet is rapidly changing how businesses interact with their customers and vice-versa. Businesses have been quick to realize the potential that the interconnectivity of the digital space provides, especially in industries such as e-commerce, finance, and social media.
Customers are also quick to take advantage of the newfound convenience of online shopping from the comfort of their living rooms.
Until recently however, many consumers, businesses, and governments have been slow to realize the importance of customer verification. Proper customer verification can help prevent young people from accessing age-sensitive products and services, as well as prevent fraudulent transactions from taking place online.
Businesses and online merchants have various options in addressing this issue in order to help reduce risk, liability, and costs due to fraud and under-age purchases.
What is Customer Verification?
Customer verification is a process that is used by businesses with online products, services, or content to ensure that the information provided by their customers is correct and that the customers are who they say they are.
One of the most important benefits of customer verification is that it allows businesses to comply with government laws and regulations and adhere to guidelines set by regulatory bodies. Additionally, customer verification helps reduce risks of fraud or identity theft, as well as costs and expenses arising from incorrect or erroneous information provided by customers.
At the same time, customer verification helps protect users from fraudulent activities committed by other users, and helps keep the business's customer base secure from bad actors.
For example, customer verification allows businesses to make sure that the customer is not a crook, but also to make sure that the delivery address for products or services was properly provided by the customer.  In addition, customer verification allows businesses with age-restricted products or services to make sure their customers are old enough before the products or services are purchased or delivered.

This not only saves against fraud losses, but it also eliminates the cost of delivering products or services to the wrong address.
Customer verification also helps businesses comply with "Know Your Customer" (KYC) guidelines and anti-money laundering (AML) regulations in order to avoid fines and penalties from law enforcement, regulatory, and other governmental organizations.
What Companies Use Customer Verification?
Customer verification is vital for transactional businesses that operate online.
If a company doesn't know with whom they are dealing, they could inadvertently sell products or services or divulge sensitive information to the wrong person, an underage person, or even a malicious party, along with a whole host of additional potential calamities.
In addition to the monetary losses and expenses, as well as potential liability to customers and even regulatory fines, the reputational injury could be crippling.
Finance and Accounting Businesses
Companies in finance and banking have quickly adapted to the internet. Today, users can create a bank account, get loans, and transfers funds through the internet. Because of this, governments require banks to comply with strict regulations to prevent criminals from taking advantage of the system by perpetrating acts of fraud.
Banks and other financial institutions are required to adhere to the strict KYC guidelines that require them to collect critical information from their customers and verify the information is correct, thereby preventing bad actors from engaging in money laundering or terrorist financing, creating fake accounts, and conducting fraudulent transactions.
Online Retail and E-commerce
Businesses and merchants who use the internet as a platform to sell and distribute products and services are often required by regulatory agencies and governments to comply with several customer verification processes as well.
This helps safeguard customers while reducing the risk and potential liability of fraudulent transactions.
In addition, online retail merchants selling age-restricted products like alcohol, tobacco, vaping products, gambling, and marijuana, are required to verify the age of their customers before they can legally sell the products. Businesses that provide online services like adult or pornographic websites are equally required to screen their users to protect children from accessing the sensitive content of the website.
Businesses that fail to adhere to the guidelines set by regulatory agencies can face stiff fines and loss of licensure, not to mention reputational injury.
Social Media Platforms
Likewise, social media and social sharing platforms are increasingly using customer verification to stop fake accounts.
Social media platforms have been co-opted by everyone from scammers to national adversaries to political campaigns as a means of relatively cheap and easy mass communications.  Governments and global communities are urging – and may soon require — social media platforms to set-up security safeguards to prevent fake news.
For their part, some social media platforms have taken steps to disallow obviously fake users or "bots." Customer verification is one of the critical solutions to overcome this challenge.
Types of Customer Verification
Many governmental bodies – such as the United States, and the European Union — encourage or even require the use of "Multi-Factor Authentication".
Multi-Factor Authentication (or "MFA") identifies a person by using two or more pieces of evidence — or "factors" — regarding who the person is.  These factors are:  knowledge (something the user knows), possession (something the user has), and inherence (something the user is).
Usually, a business with higher risks would want to use at least two factors to identify their customers.
For example, the business could ask the user to provide their email or mailing address and age ("knowledge" based factors), and also provide a code texted to the customer's cell phone (the "possession" factor).
However, a business with lower risks might want to use only one verification method to provide ease of use by the customer, and prevent abandonment by the customer.
Most customer verification applications only allow one method to verify customers.  However, Konfirmi offers several powerful verification methods that can be used alone or in combination with other methods, and can be easily implemented in websites and other online assets.
This allows a low-risk business to easily verify their customers with only one verification method, while also allowing a higher-risk business to layer various verification methods together and achieve greater certainty.
Age Verification
Age verification helps businesses to automatically verify the customer's age before a shipment is made or a delivery is attempted.  Konfirmi checks multiple third-party databases with billions of unique records, providing world-wide coverage.
At the same time, with Konfirmi, this verification method ensures privacy by not sharing the customer's information with any third parties.
Cell Phone or Email Authentication
Cell phone or email authentication is a secure method that uses a code sent to the customer's cell phone, email address, or both in to verify the identity of the customer.   Because this verification method requires a unique and time-limited code that is sent to a mobile phone or email address before customers are allowed to complete a purchase, a hacker would have to know or have access to multiple aspects of the real user's life.
Verifying that the person making a purchase has access to the actual customer's cell phone makes text authentication a strong method to meet the "possession" factor for Multi-Factor Authentication.  It is also a familiar and easy to use verification method.
Knowledge Based Authentication
Knowledge Based Authentication requires customers and users to submit critical information like full name, mailing address, home address, phone number, age, or email.  Konfirmi allows you to choose which items of information you want to get from your customers.
This information is then submitted and verified through the use of third-party data providers that maintain billions of unique records and support world-wide coverage.
This verification method helps prevent identity fraud by requiring "knowledge" factors to identify the person making the purchase.  In addition, this method also allows companies to verify the information provided by their customers, in order to prevent customer mistakes and erroneous deliveries of products or services.
Selfie ID Photo Verification
Photo verification helps companies prevent identity fraud by verifying the documents and information submitted against a live captured photo of the user.
Konfirmi has automated features that check the authenticity of the customer's photo such as the time the photo was taken and the originality of the photo.
Other customer verification applications that compare a user's photo or ID with online databases, or just compare the photo and ID with each other, often run afoul of facial recognition laws.  For example, the Six Flags amusement park was sued for its use of facial recognition.  In fact, Facebook recently paid $550 Million to settle a massive facial recognition lawsuit against the company.
In addition, a recent federal study confirmed that many facial recognition applications suffer from racial bias and inaccuracies.  This can cause potential problems with false positives or false negatives in the customer verification process.  More importantly, this can invite devastating lawsuits, regulatory problems, and reputational injuries.
However, with Konfirmi, the "selfie ID photo" verification method does not use facial recognition.  Instead, it allows an easy way to automate ID verification, while also keeping your business free and clear of the lawsuits, regulatory problems, and reputational injuries associated with facial recognition.
Video ID Selfies
Video ID Selfies are a step up above the selfie ID photo verification.
It allows businesses to set up their identity fraud prevention measures by using the built-in cameras in cellphones or webcams in computers to verify the identity of a customer.
Just like with selfie-photo verifications, Konfirmi has automated features that check the authenticity of the customer's video such as the time the video was made and the originality of the video.
With Konfirmi, this process also does not use facial recognition.  Therefore, Konfirmi prevents erroneous verifications as well as the many liabilities and other problems relating to facial recognition.
Conclusion
Identity fraud is a major problem facing our increasingly digital world. That is why customer verification applications like Konfirmi play an important role in protecting online commerce. You can start a free trial of Konfirmi today with no credit card required, and see the difference for yourself.