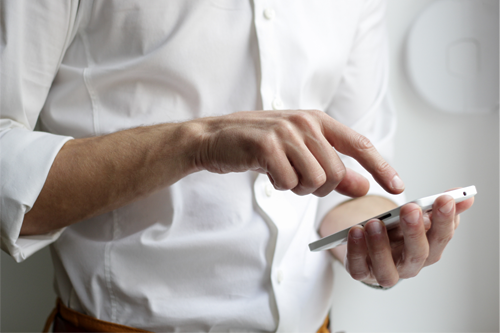 CHICAGO: EffortlessLegal LLC, a Chicago-based tech company bringing advanced automation and machine-learning products to the legal space, announced today the launch of GroupFund Legal, a crowdfunding platform that revolutionizes the way law firms, businesses, individuals, and trade groups pay for legal fees and raise funds.
Unlike other popular fundraising platforms, GroupFund Legal is completely private and secure.
This makes it appropriate for use by lawyers – but also by doctors, hospitals, accountants, consultants in sensitive industries, trade groups, or anyone else wanting to keep their funding efforts confidential.
All transmissions to and from the GroupFund Legal service are encrypted using at least 256-bit SSL certificates, providing strong "bank-grade" security. All project and participation information for each account is also locked down, including with encryption at rest, allowing only authorized users to access the data.
The GroupFund Legal crowdfunding platform includes the ability to raise funds, share the cost of projects, privately invite participants, and track responses.
Real-world testing of the GroupFund Legal process has already proven itself to work well. An active law firm already raised tens of thousands of dollars every month using the GroupFund Legal process over the course of a 12-month period.
"This new platform has the immediate potential to provide new revenue streams for law firms, in a way that is also great for clients. But it can also make a significant difference for individuals seeking legal assistance that would otherwise be unaffordable," said Holly Urban, the CEO and co-founder of EffortlessLegal.
"There are so many potential use cases for this new platform," said Urban. "For example, trade groups can use GroupFund Legal to distribute the cost of expensive lobbying efforts across various interested members. Law firms can easily manage invitations for clients to band together to fund a solution to a common problem. Even individuals can invite friends and family members to help fund private litigation."
GroupFund Legal is available for use now as a stand-alone cloud-based application.  It also integrates seamlessly with Clio, Rocket Matter, Timeslips, and other law firm billing and practice management platforms.
Those interested in learning more can receive a free trial before making a purchase decision.

About EffortlessLegal:  EffortlessLegal uses Artificial Intelligence (AI), machine learning, and automation to boost profits and productivity.  Its applications work with many billing and practice management platforms, with no need to switch systems. We add the automation! PATENTS PENDING. "EffortlessLegal" and the product names and logos are trademarks owned by Effortless Legal LLC. All rights reserved.